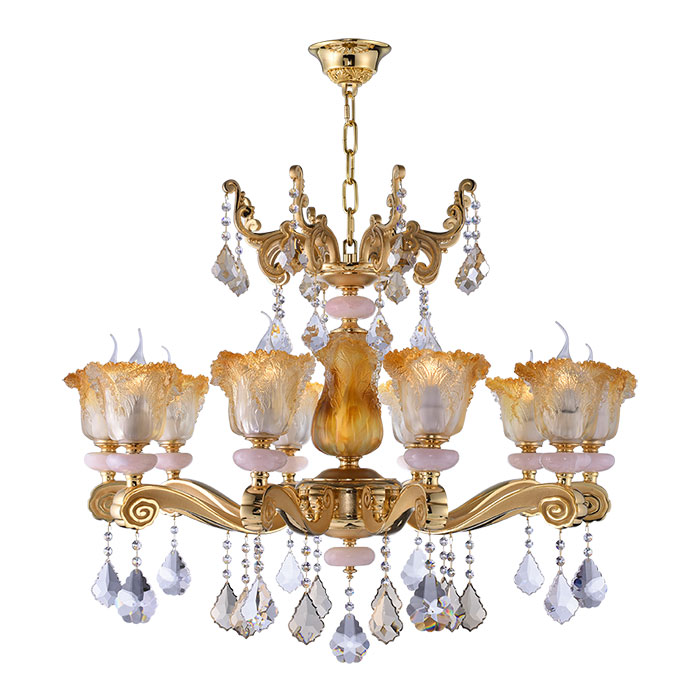 Wishful TreasureDL5173
Wishful Treasure
Inspiration: From the eastern jade culture of "Fortune & Good Luck". The lightning adopts Italian glass while well matched with superior jade from abroad. With Swarovski® shining to show its graceful and noble appearance. The integration of jade and fortune can gather such like popularity, wealth and lucky, its also represents steady rising and fortune gathering.
MORE
Wish For Pleasure ThingDL5136
Wish For Pleasure Thing
Inspiration: Crystal lighting uses magpies, plum blossoms and jade elements to perfectly interpret people's wishes for a joyful life. The blooming plum symbolizes for happy life; the clever magpie symbolizes non-stopped good luck; the exquisite jade carries the meaning of good fortune and prosperity; The significance of the entire crystal lamp is long for a better life with blessing. It is of great collection value.
MORE